Central Connecticut Territory
Ice Cream Emergency
Hello! We are Ice Cream Emergency Central CT. Our family consists of Mike and Maura and our teenage kids Nate and Grace. We all work the bus to exceed your expectations. It brings us such joy to teach our children how to work hard and serve our guests. Mike (owner) was a chef in upscale restaurants for 25+ years and worked very long hours; we purchased an Ice Cream Emergency Franchise in 2017 to have a better work/family balance. We love ice cream and sharing the experience of Ice Cream Emergency with others! We look forward to working with you!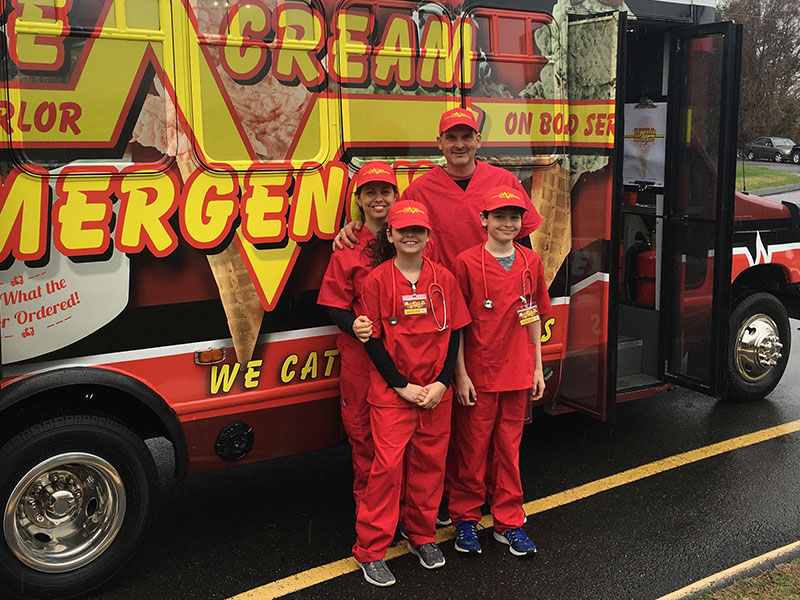 Towns Covered by Central CT Territory
Berlin
Branford
Chester
Clinton
Cromwell
Deep River
Durham
East Haddam
East Hampton
East Haven
East Lyme
Essex
Haddam
Guilford
Glastonbury
Groton
Killingworth
Lyme
Madison
Manchester
Old Lyme
Old Saybrook
Middlefield
Middletown
Newington
New London
North Branford
Portland
Rocky Hill
Waterford
Wethersfield
Westbrook
We Would Love to be a Part of Your Event!
We are happy to answer questions, detail our packages, supply a custom quote, and discuss all things ice cream!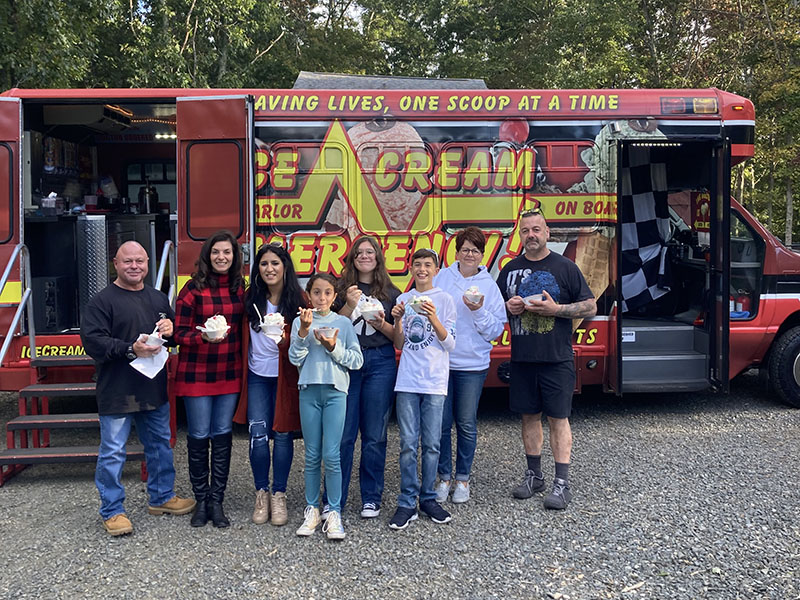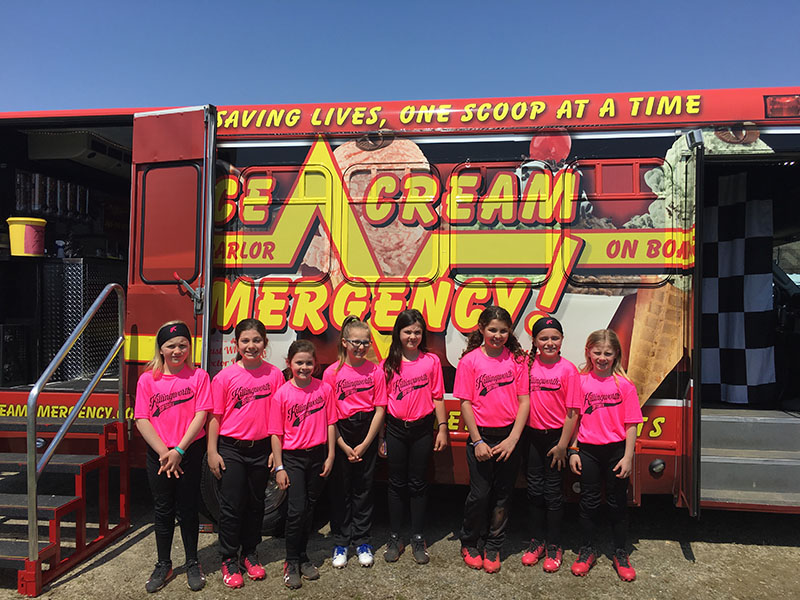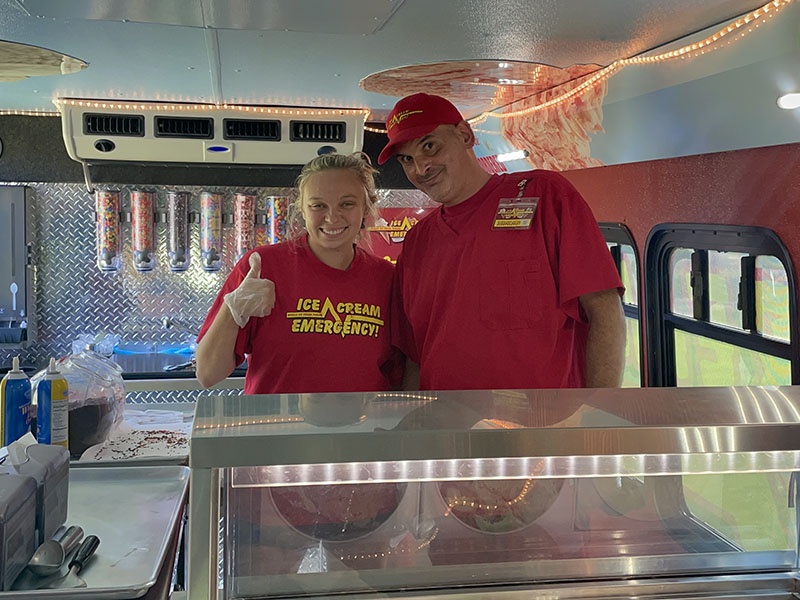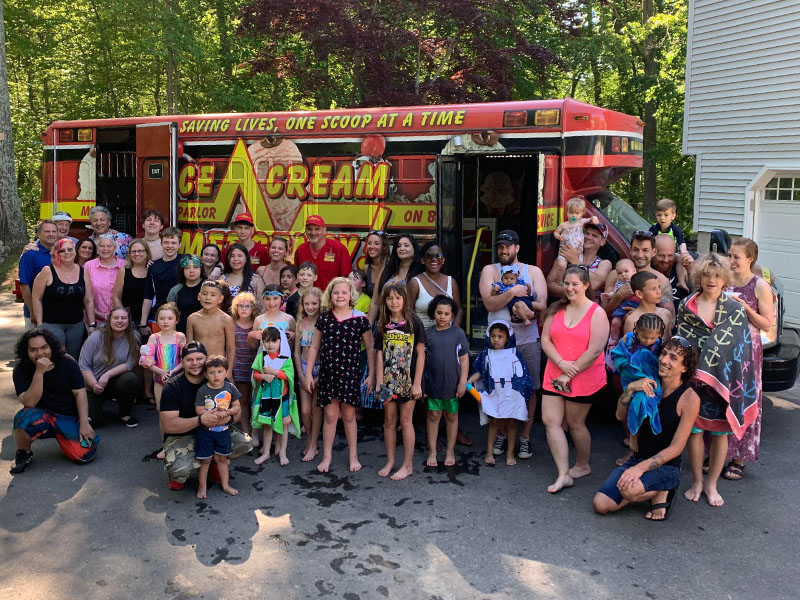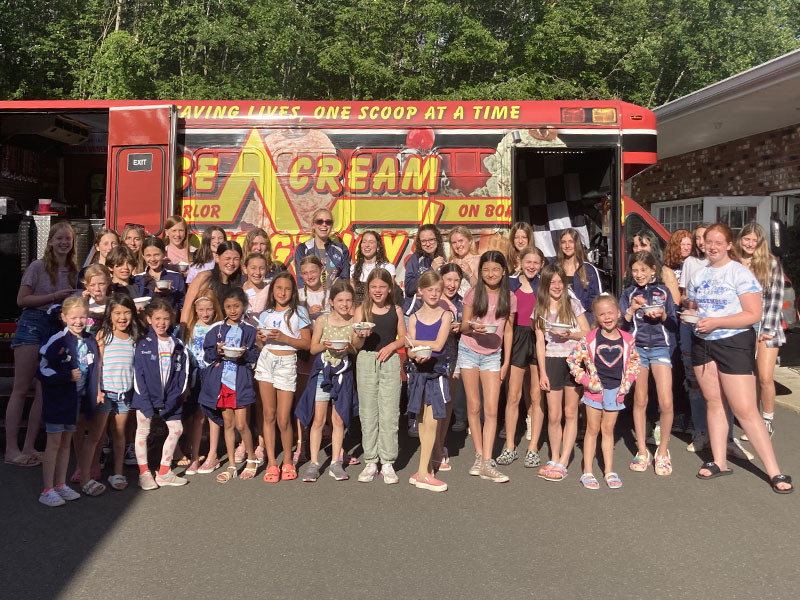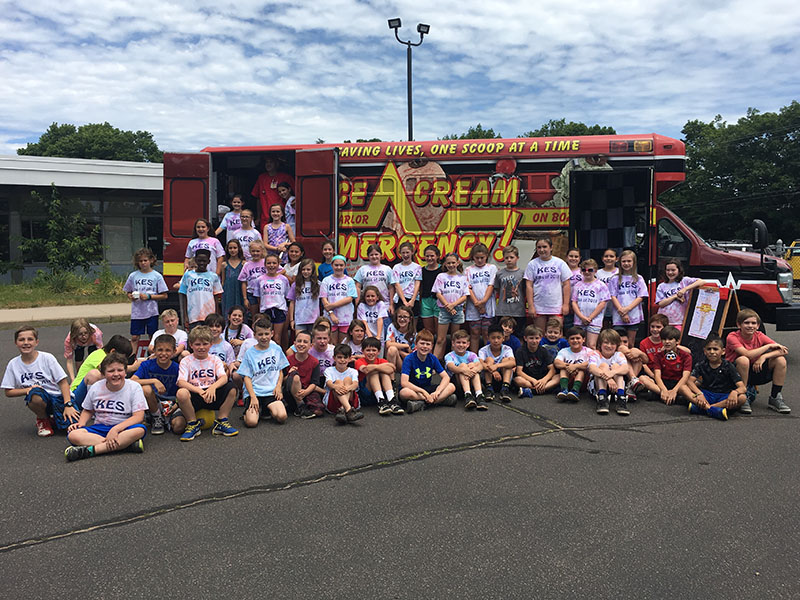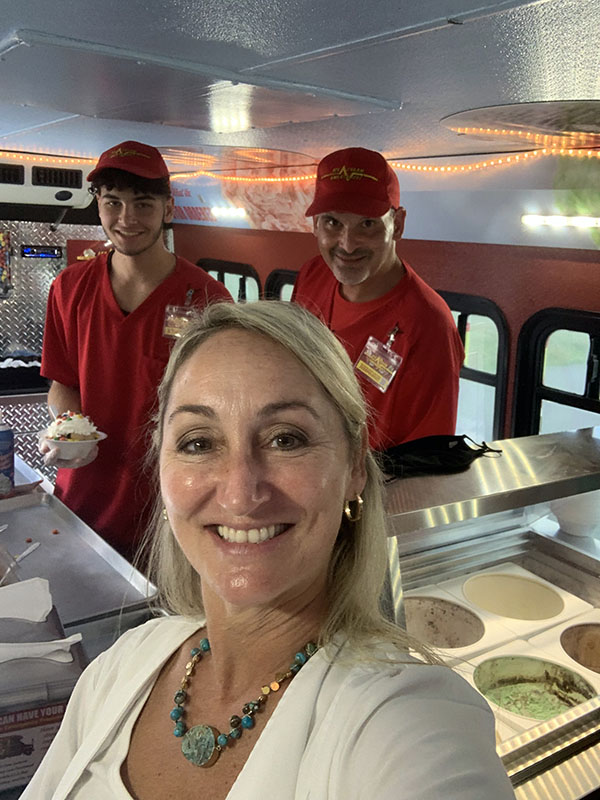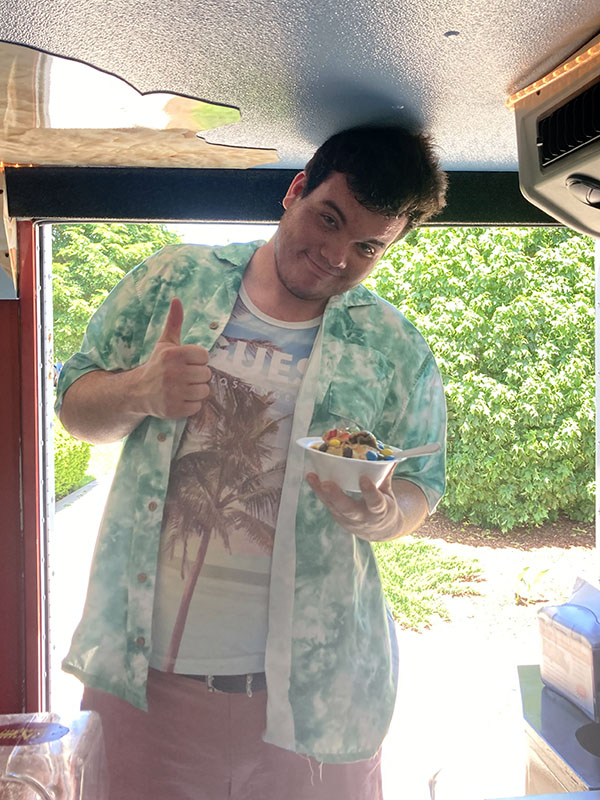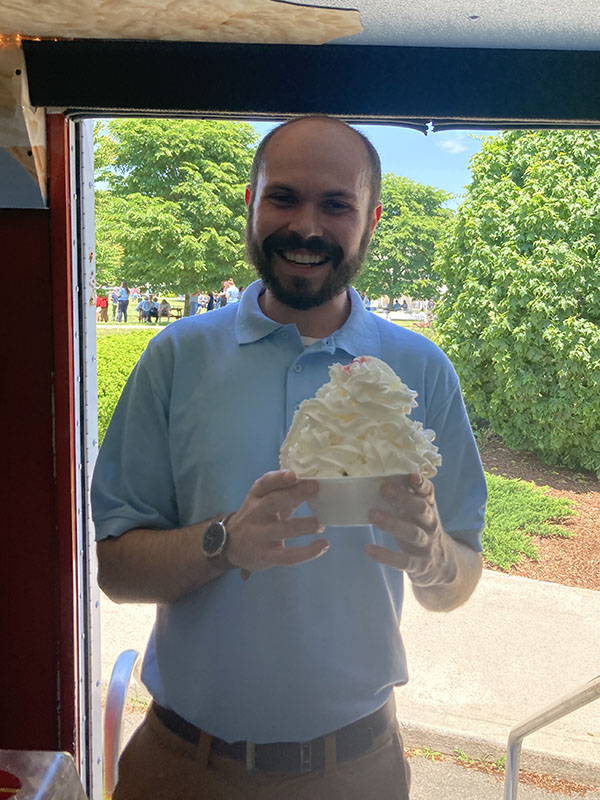 Ice Cream Emergency was the talk of our party!!. I highly recommend this experience for any type of event. Cost-effective, yummy and oh, so much fun! Supporting other local businesses is really important to us and Ice Cream Emergency did not let us down! …The Bread Girl Artisan Breads
We had the Ice Cream Emergency Central CT for my 60th birthday and it was amazing. The fabulous customer service and delicious ice cream was a hit for me and all of our guests. I highly recommend Mike for any occasion.
This was the hit of our party! Mike and Maura are so nice and so much fun!! They took care of everything and the ice cream was amazing! Music is awesome too! So much better than the traditional cake!!