Northwest Connecticut Territory
Ice Cream Emergency
Hello! We are Ice Cream Emergency Northwestern CT. We are a family-owned franchise consisting of Dave (owner, retired software engineer from Sikorsky Aircraft), Halli (part-time teacher, part-time scoopologist), and Katelin (our greeter, picture taker, outside organizer) …. Also, we have two boys (Kevin and Aaron) who have graduated from college and are working in their fields. We started the Northwest Connecticut ICE franchise in 2018 in the middle of the busy season (summer). Every year we have been in business has been better than the year before (and they all have been a ton of fun). The best part of working on the bus is you spend each day making people happy. It's hard to imagine any other job where you get so many compliments every day… and who doesn't like that?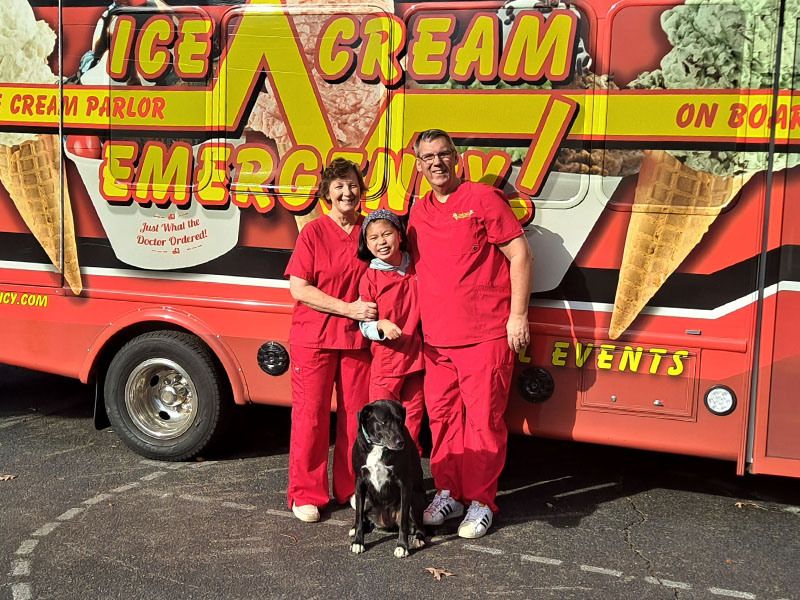 Towns Covered by Northwest CT Territory
Avon
Barkhamsted
Bethlehem
Bloomfield
Bridgewater
Burlington
Canaan
Canton
Colebrook
Cornwall
East Granby
Enfield
Goshen
Granby
Hartford
Hartland
Harwinton
Kent
Litchfield
Morris
New Hartford
New Milford
Norfolk
North Canaan
Plymouth
Roxbury
Salisbury
Sharon
Simsbury
Suffield
Thomaston
Torrington
Warren
Washington
Watertown
West Hartford
Winchester
Windsor Locks
We Would Love to be a Part of Your Event!
We are happy to answer questions, detail our packages, supply a custom quote, and discuss all things ice cream!