Corporate events, team appreciation, school events, birthdays, anniversaries, weddings – invite ICE CREAM EMERGENCY to guarantee the fun factor!
Watch this cool video of an actual ICE team appreciation event taken at an assisted living facility (masks are mandated by the facility).
Call us, email us, text us, send a carrier pigeon – but be sure to reserve your special date as early as possible!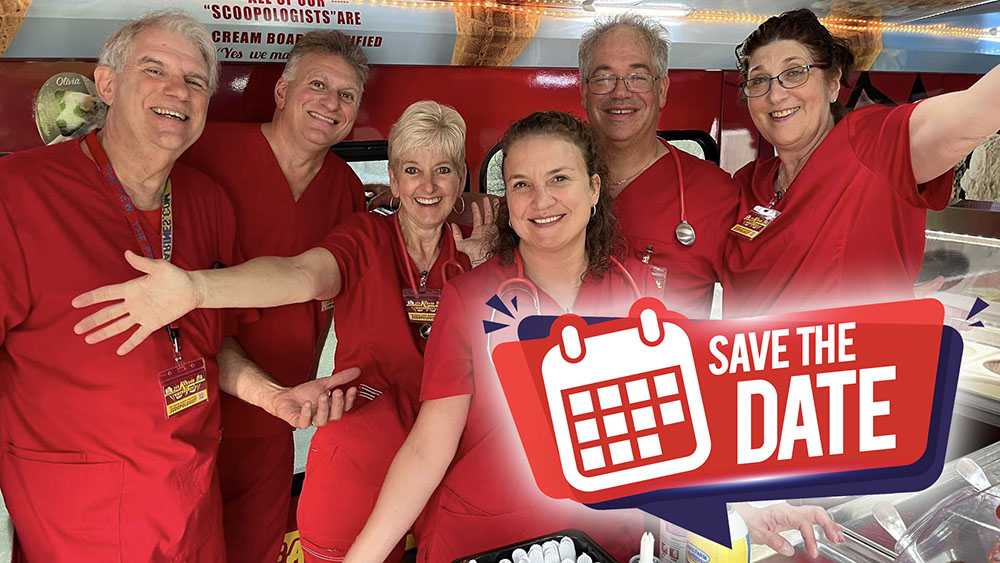 From cups and cones to banana split brownie sundaes – the choices are limitless! We are happy to detail the packages so you choose the best one for your guests!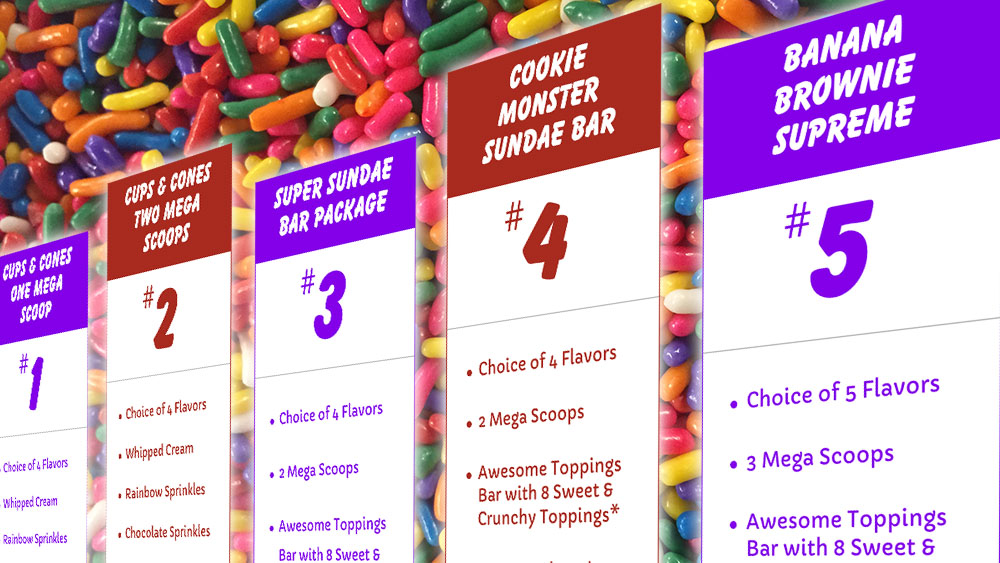 Be sure to mention on your invites that ICE CREAM EMERGENCY will be visiting, it's sure to make your guests happy!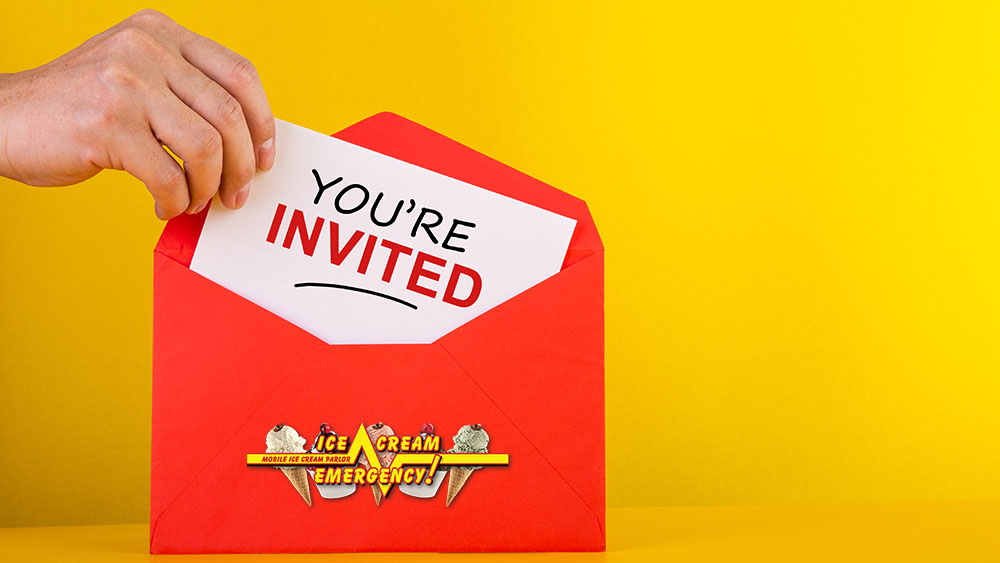 5. We Bring the Ice Cream & Fun
Actually, we bring everything in the bus; the ice cream, toppings, cups, cones, spoons, napkins, and of course, lots of fun!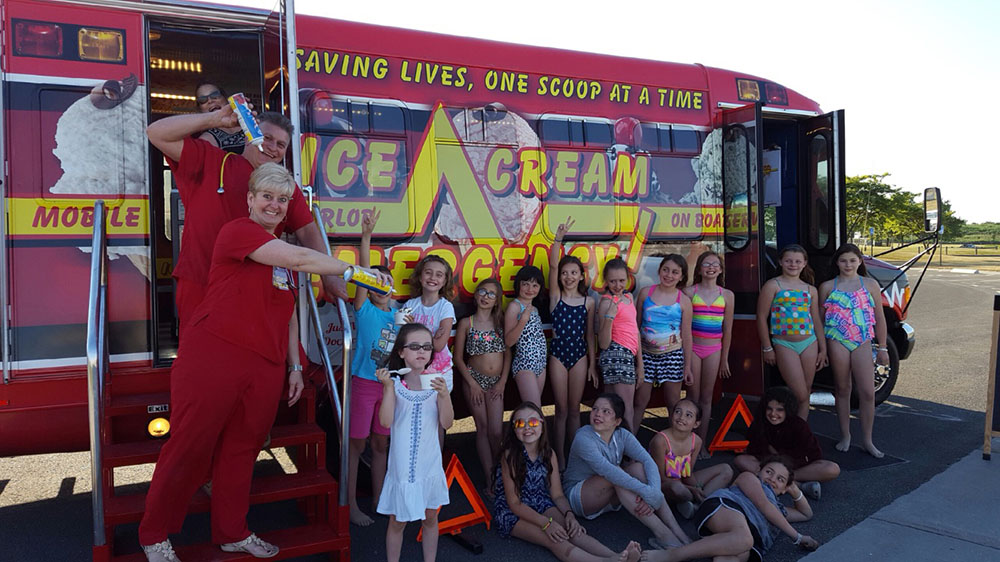 6. Enter & Sign the Chart
Your guests will sign the giant ICE Doctor's Chart and leave special sentiments for the guest of honor/host. It's a cool keepsake!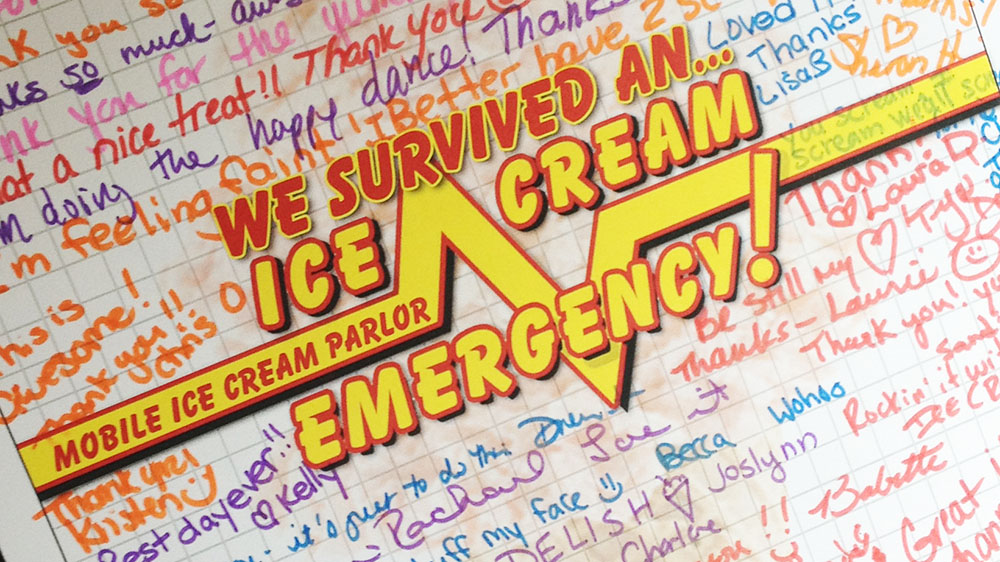 7. Guests Are Served on the Bus
When guests enter the ICE Bus, they are transported back to the old-fashioned ice cream soda fountain parlor days. It's a unique and interactive experience!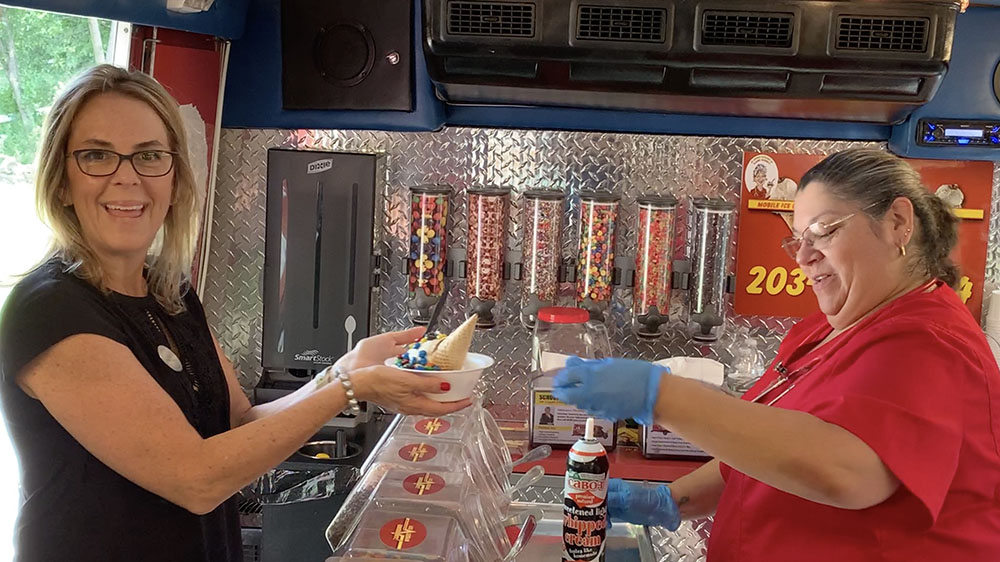 8. Mega scoops of ice cream and toppings galore!
Choose from multiple "to die for" ice cream flavors and remember to save room for the delectable toppings!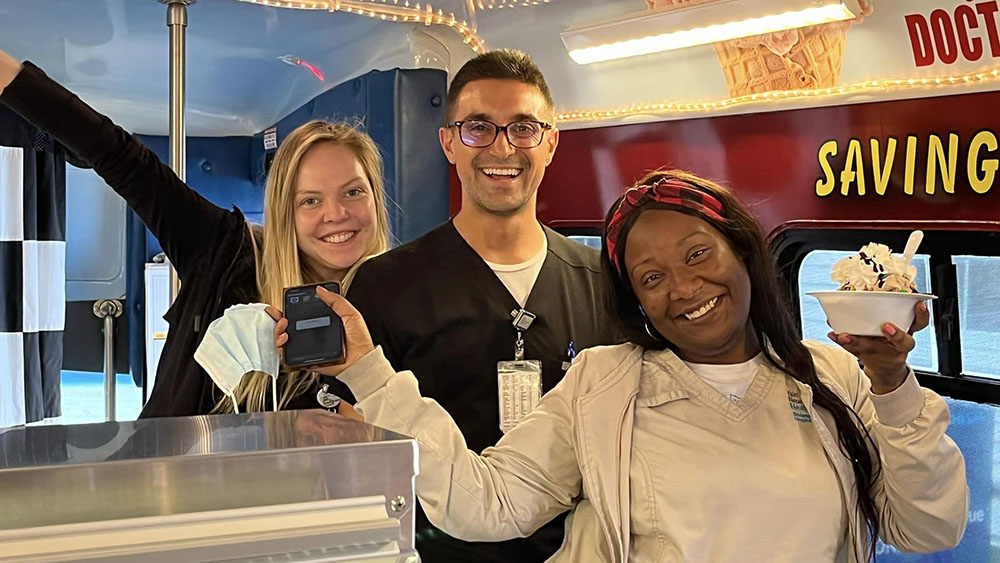 Your guests will be talking about your awesome event for a long time!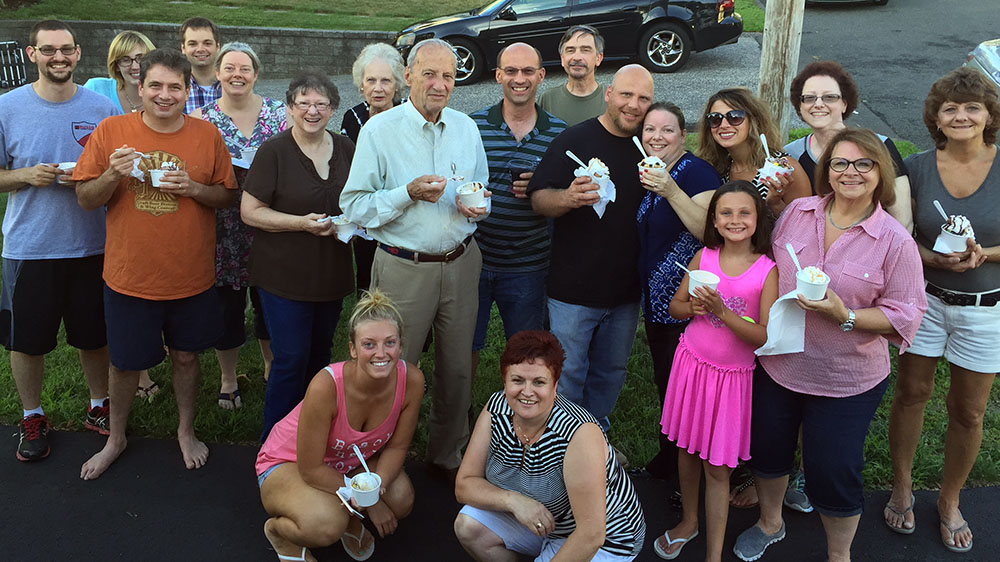 Interested in Booking?
Click the Bus Locator Tool button below to find an ICE Bus for your location.