Southwest Connecticut Territory
Ice Cream Emergency
Shireen (me) is the 'Chief Scoopologist' and the one who emails, makes/returns phone calls and will be at your event. This is my dream and full-time job. Jared, my husband, is the 'Support /Rescue Team' and does a little of everything when he is not working his full-time job. He definitely is my Mr. Fix-It. Skyler, our daughter, is the 'Sundae Assistant'. You can always count on her to help add new ideas for toppings and keep the music fresh. She loves to work on the bus to scoop up some fun but being a student is her full-time job right now.
We love animals, traveling, playing mini golf, cooking, doing crafts and spending time with family. Most of all, we love ice cream and we get excited to share the Ice Cream Emergency experience with others. I look forward to hearing from you.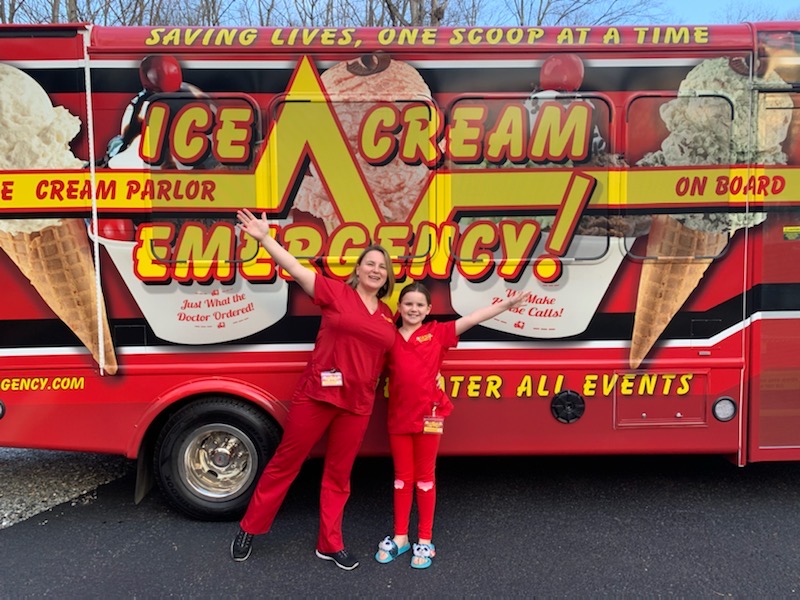 Towns Covered by Southwest CT Territory
Bethel
Brookfield
Danbury
Darien
Easton
Fairfield
Greenwich
New Canaan
New Fairfield
Newtown
Norwalk
Redding
Ridgefield
Sherman
Stamford
We Would Love to be a Part of Your Event!
We are happy to answer questions, detail our packages, supply a custom quote, and discuss all things ice cream!